1982 Falcon 50
Inquire for Price
Airframe
Total Time: 2,306 TTSN
Landings: 8,407

Engines
Location
Make
Model
Serial#
TSN
CSN
L
Honeywell
GTCP 36-100A
P776498C
11039
8509
C
P76506C
11255
8439
R
P76502C
11065
8439
Maintenance Condition
Aircraft will be Delivered with ADS-B Compliance and a C-Check Completed
Exterior
Matterhorn White with Cumulus Pearl and Gloss Black Stripes Done in 2014
Interior
New 2017 Nine Passenger Executive Configuration in Camel Leather and Beige and Blue Interior. Forward 4-Place Club, 3-Place Divan Opposite Dual Individual Seats, Jumpseat, Non-Belted Aft Lav Seat. Forward Right Side Galley with Braun Coffee Maker, Microwave Oven and Ample Storage. Forward Executive Writing Tables, Airshow 200 with Forward 18-Inch Bulkhead-Mounted LCD Monitor, ATG-5000 Wi-Fi.
Additional Equipment
804E Standby Artificial Horizon
Baker M1050 Audio System
Dual Switchable 110-V Converters
Artex 110-406 ELT
DEEC's, J.E.T. AI
Glideslope
Cockpit Flashlight Battery Charger
Dual Sperry AZ-800 Air Data
Gross Weight Increase Mod
ADF: Dual Collins ADF-60
Autopilot: Sperry SPZ-600
COMM Radios: Triple Collins VHF-22C w/ 8.33 kHz Spacing
DME: Dual Collins DME-42
FDR: Fairchild F-1000
FMS: Dual Universal UNS-1K+ w/ Dual GPS
NAV Radios: Dual Collins VIR-32 w/ FM Immunity
SATCOM: Yes
TAWS: Honeywell Mark V EGPWS
TCAS: Collins TTR-920 TCAS-II w/ Change 7
High Frequency: Dual Collins 718U-5 w/ SELCAL
AFIS: SATAFIS
Avionics Package: Collins Pro Line II
CVR: Fairchild A100A
EFIS: Collins EFIS-84
Flight Director: Dual Honeywell FZ-500
IRS: Dual Litton LTN-91
Radar Altimeter: Dual Collins ALT-55B
Stormscope: BFGoodrich WX-1000
Transponder: Dual Collins TDR-94D Mode S
Weather Radar: Honeywell Primus 880 Color
There are no features available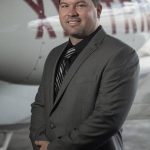 941-827-2909
James Perkins
8191 N. Tamiami Trail Suite 175 Sarasota, FL 34243
Email Seller / Request PDF
Financing Calculator
| | |
| --- | --- |
| Cost of Vehicle ($): | |
| Down Payment ($): | |
| Annual Interest Rate (%): | |
| Term of Loan in Years: | |
Calculate My Payment
| | |
| --- | --- |
| NUMBER OF PAYMENTS: | 60 |
| PAYMENT AMOUNT: | $ 89.11 |
Recent Aircrafts
Browse through the vast selection of aircraft that have recently been added to our inventory.